terug naar lijst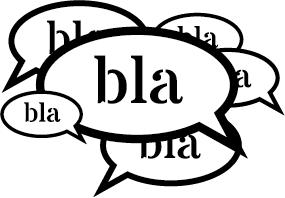 TROPOI (12+)
Nothing as funny as the late Middle Ages. Right?
Tropoi is a spectacle with both a beautiful and exiting story. A tale told by puppets, actors, singers and musicians accompanied by wonderful medieval and baroque music on original instruments.
It is the story of a man named Castiglio, an alchemist, a magician, an astrologist, a wizard and (foremost) a deceiver. Castiglio is going to make gold for king Pico, but then he discovers something much more important; The magic of music.
The play is created in January 2013. Based on the novel MELODIEEN from Helmut Krausser. TROPOI has been selected for the Theatre Festival 2013.
PRESS on TROPOI:
"TROPOI shows us to what great performances puppet theatre is capable of." De Morgen
"FroeFroe can add yet another success to its prize list." Zone 03
"TROPOI is one of the best productions this season." De Bond
"TROPOI shows you not only the magic of music, but also the magic of puppet theatre. Impressive." De Standaard
Castiglio works at the court of the Italian monarch Pico. He is an alchemist and he is going to make gold for king Pico. The greedy king falls for Castiglio's tricks and so Castiglio got it made. He is given a house, furniture and a sweetheart. One day, he is teaching one of Pico's sons to play the lute. The boy asks him: "Master, how come music can make people sad or happy?" Castiglio is baffled, he has no idea what to answer. Why does a melody move us…This is real magic, music put Cerberus (fluffy) to sleep, the Pied Piper, Orpheus, the Sirens, snake charmers, they all make enchanting music. Castiglio is now on a quest. The Great Magician Castiglio will uncover the secret language of music. He will have the power to make everyone happy, powerful, giddy with love or healthy. The world will be one big celebration. Cardinal Bemboni, alarmed by Castiglio's devilish plan, sabotages his experiments. But the Magician doesn't stop. This calls for a drastic intervention…


Director: Marc Maillard
Actors: Filip Peeters, Dimitri Duquennoy, Dries De Win, Thaïs Scholiers
Music by and performed by: Thaïs Scholiers, Pieter Theuns of Floris De Rycker, Arne Leurentop of Tom Pintens
Technicians: Tim Oelbrandt en Jonas De Wulf
---
You can download the plan here.
---