terug naar lijst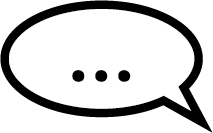 JOSETTE (4+)
based on the strory's for children by E. Ionesco
JOSETTE
With puppets and dancing Froe Froe succeeds in bringing to life Ionesco's absurd stories. Inspired by the four stories Eugène Ionesco once wrote for his daughter.
On tour in 2012 and 2013.
Every morning Josette was knocking on her parents' bedroom door. Mommy and daddy used to lie in bed together after some sausage and wine and puppet shows. Not anymore.
Mommy and daddy live in their own house and Josette is living in both. About Josette who wants to be a dancer, about making soup, car driving, pigs and foremost cats but also about mommy making up beautiful rhymes and daddy longing for a babysitter.
Froe Froe succeeds in bringing to life Ionesco's absurd stories with puppets and dancing.
Featuring: Marianne Loots, Thaïs Scholiers, Maarten Bosmans and Anastassya Savitsky
Director: Marc Maillard
Music (live): Elko Blijweert 

Choreography: Jan Martens
---