terug naar lijst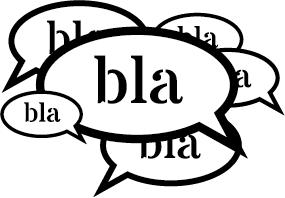 Gitte (10+)
FroeFroe and I SOLISTI
A girl grows to be a woman in between two worlds - or how it feels to belong nowhere.
In 1572, Gitte is left behind by her mother at the orphanage. She's five years old at the time. She doesn't know her father, the only thing she possesses of him, is a necklace with a Spanish seal. She turns out to be a very talented thief, until she gets caught one day!
She gets saved and goes to jail. She's ready be executed, the burning stake is licking her feet. Then the judge changes his mind. If Gitte really is the daughter of a Spanish duke, she can be employed as a spy. Her father is the captain of the Spanish armada. Gitte gets to choose: burn or become a spy for the protestant Dutch republic. She picks the second option.
"The best scenes from 'Gitte' are gems of precision in which the puppets blend effortlessly with the projected images and the live music of chambre orchestra I Solisti." Gilles Michiels
A tremendously thrilling, humorous and poetical show, inspired by the award-winning book GALGENMEID ("Gallow Girl") by Jean-Claude van Rijckeghem & Pat Van Beirs. Visual theatre for teenagers with a strong story as a starting point - full of delicious visual and musical moments. Eat your heart out, Game of Thrones...
Acting, Puppetry: Julie Delrue, Dries De Win, Mieke Laureys, Filip Peeters, Annelore Stubbe
Music: I SOLISTI with Kasper Baele (oboe), Nele Delafonteyne (clarinet) or Tomonori Takeda (clarinet), Francis Pollet (bassoon) with Arne Leurentop (guitar and electronics)
Direction: Marc Maillard
Video Creation: Stijn Grupping and Video Realisation: Tim Oelbrandt
Light and Sound Technique: Tim Oelbrandt and Jonas De Wulf or Niek Symons
Text: Mieke Laureys, Marc Maillard, based upon the novel Galgenmeid by Pat Van Beirs and Jean Claude Van Rijckeghem
Puppets: Patrick and Marc Maillard, Ina Peeters, Astrid Michaelis
Costumes: Astrid Michaelis
Scenery: Bruno Smeyers, Klaartje Vermeulen, Janneke Hertoghs a.o.
---