terug naar lijst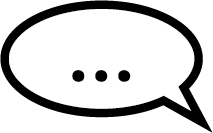 Island of slow (9+)
Except the performer in this play is a gigantic pile made out of plastic.
Island of slow is a surreal visual performance. Except the performer in this play is a gigantic pile made out of plastic. An abstract mass that will rise from an audio-visual theatre poem to a sculpture.
Plastic will become a piece of art, inspiring you to create beauty between human, matter and object.
While Lize Pede was staying in Indonesia she met with Filipino artist Robert Fuentens. He was, just like Lize, working on an art project with plastic. Where for Lize the interest lay with the aesthetics of the material, Robert interest however concerned the pollution problem. Lize invited him to work together with her on the project: ISLAND OF SLOW.
Lize Pede developed this piece from an urge to create living objects from everyday material. With emotion, humour, wonder and playfulness she lets the images speak out freely.
Credits
Concept: Lize Pede
Makers: Lize Pede and Roberth Fuentes
Performers: Lize Pede and Niko Himschoot
Light design: Maarten Snoeck
Final direction: Stefan Jakiela
Photo: Elies Van Renterghem
With the support of: Departement Cultuur, Jeugd & Media , Vlaams Cultuurhuis de Brakke Grond , Festival CEMENT , Cultuurcentrum De Grote Post, Kunstencentrum Vooruit CAMPO en FroeFroe
Special thanks to: Ruth Marien, Tiemen van Haver, Ruth Duprez, Menzo Kircz, Martha Atienza, Simon Vanheukelom, Froefroe, Annelies Van Hullebusch, Elisabeth Ida, Krokusfestival , IACS_kemlu.
---