terug naar lijst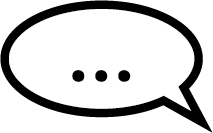 Far (5+)
Lize Pede & Annelies Van Hullebush
During WWI, hundreds of thousands of Chinese travelled to Belgium to work as immigrant workers in camps. The journey and the contemporary relevance of it inspired Lize Pede to create 'FAR'.
'FAR' is about a journey.
We're following three characters who travel from one country to the other.
The viewers discover a quiet world amidst a lively exposition: a playful piece of research in illuminating paper and plastic.
The performance/installation balances on the thin line between theatre and visual arts.
A special sound palette, devised by Koenraad Vandersyppe, is the main thread throughout the scenery.
FAR is a purely visual and associative trip full of surprising images and inventive combinations of shade, light, darkness and soundscape. Thirty-five minutes of poetry and emotion without a word. On knife-edge, playful and distressing, a project in between visual arts and drama.
Credits:
A show by Lize Pede www.lizepede.be
Creators and performers: Lize Pede and Annelies Van Hullebusch or Stefan Jakiela
Sound: Koenraad Vandersyppe
This performance was made possible with the aid of: Erfgoedcel WO I
Many thanks to: KAAP, CAMPO, Griet Herssens, Stefan Jakiela and Simon Vanheukelom
---